Here at our center we believe it is important to support and demonstrate to children the awareness of a sense of belonging to our community. Throughout the year we choose associations to support. We reach out to our families and educators to become involved which teaches and guides a young child's understanding of giving and helping people in need.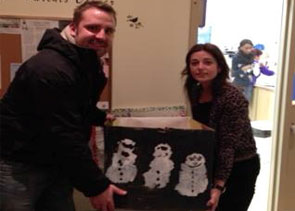 During the holiday we teach the gift of giving:  families, children and staff donate non perishable foods as well as money to the N.D.G Food bank.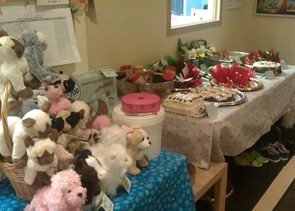 The families and educators donated baked goods to raise funds for Hurricane Yolanda.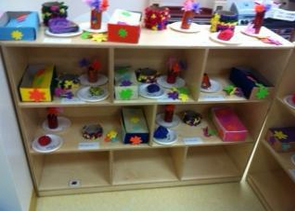 Fundraiser for the Montreal Children's Hospital
The children prepared a variety of art works as part of an art auction in order to raise money for the Montreal Children's hospital.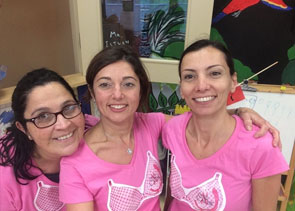 Dress for the cause- breast cancer awareness 
Families and staff pledged and wore pink in support of breast cancer awareness.